Communicate in the moment and keep everyone in the know.
Are you ready for the future of intelligent communications?
Meet a platform for today's diverse workforce. 
Meet with teams of 10 or 10,000. Host audio, video, and web conferences with anyone inside or outside your organization or go big with live events.
Connectors to 3rd Party Services
Get Your Teamwork Assessment Today
Learn about the Microsoft Teams' features, how to integrate into your M365 apps like SharePoint Online, tips & tricks, cloud direct routing, and more!
Calling & Instant Messaging
Additional Microsoft Teams features:
Microsoft's Three G's
Governance – Features like E-Discovery are added to ensure the applications are secure and meet various compliance requirements.
Graphs – Everything you do inside the Office 365 Suite is captured as a signal for content discovery across applications.
Groups – Create groups made up of internal or external users, and then collaborate with the same group and access products in the O365 Suite.
Teams is already a part of the Microsoft Group. Your data is accessible and condensed in Office 365's centralized governance and management console.
Team's deep Skype integration brings you video and voice capabilities plus a wide variety of modern visual communication tools that will help increase engagements.
Improved Meeting Experience with Scheduling Capabilities
Teams gives you a view of your scheduled meetings, the timing, the subject, and a list of other persons who'll be attending.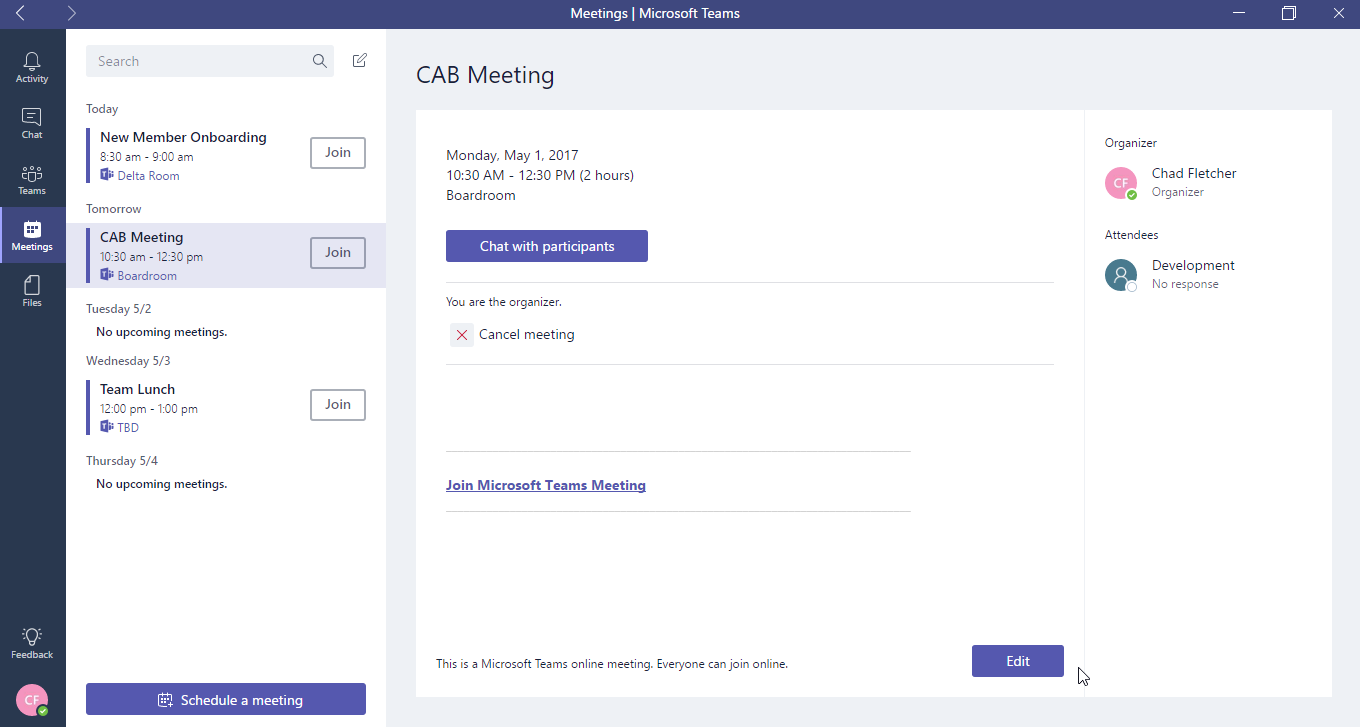 Bots
About 24 bots with a variety of functionalities are available to help increase productivity.
T-Bot: Answering most basic and frequently asked questions about Teams
Polly Bot: Polling co-workers
Statsbot: Delivering scheduled reports via sources, such as Salesforce and Google Analytics
Growbot: Allowing the exchange of kudos with your co-workers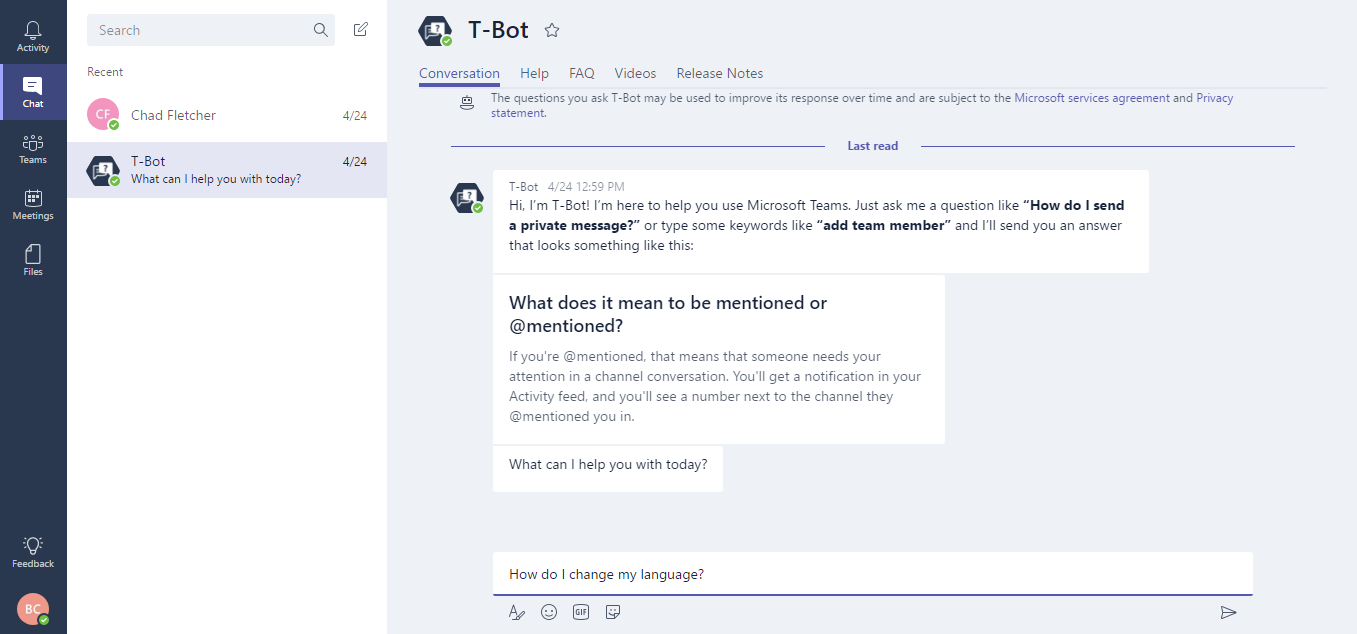 Teamwork Hub
Full depth and breadth of Office 365 including tools, such as PowerPoint, Excel, Word, Planner, OneNote, SharePoint, Delve, and Power BI.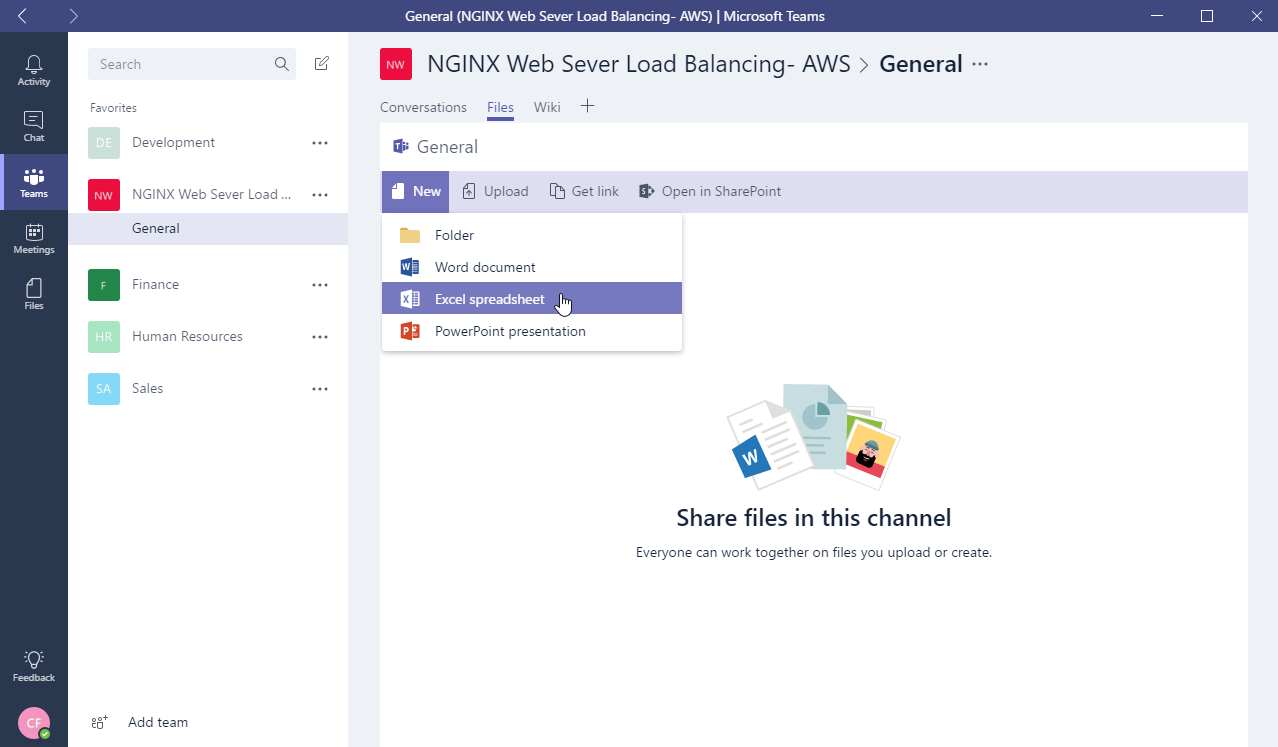 Mobile Audio and Video Calling
Available on both Android and iOS (audio only).
Highly Customizable
Teams gives you a platform with options for extensibility and open APIs with general availability.
Through the leveraging of Microsoft Exchange's Connector model, Teams can provide you with updates and notifications from third-party services like GitHub and Twitter. With added support for Microsoft's Bot Framework, your organization will be able to create and customize the applications and other intelligent services to integrate with Microsoft Teams.
Improved Security
Data is encrypted while in transit and at rest
Teams and all other Office 365 services meet compliance standards including ISO 27001, HIPAA. SOC 2 and the EU Model Clauses
Teams account is provisioned within Office 365 and managed via the Admin console
Continuous Updates
Microsoft continues to update its communication and collaboration platform to make it more customizable, competitive, and efficient. Find current updates here. 
About MDS
Our mission here at Maureen Data Systems (MDS) is to digitally transform business environments with the use of cloud infrastructure, security and privacy controls, data analytics, and managed services.
As a woman-owned business, we embrace a culture of inclusivity, diversity, and consistent learning. The MDS team, in both the US and Latin America, is comprised of certified professionals that work with you to deliver strategic implementations, providing you with a competitive advantage. Our utmost priority is maintaining our customer technology needs, which is why 25+ years later we continue to grow.
Contact Us
Global Headquarters
307 West 38th St, Suite 1801
New York, NY 10018
Tel: 646.744.1000
Email: contactus@mdsny.com
Locations: NYC | FL | TX | PR
Stay on top of technology news and trends, sign up for our monthly newsletter.